Even though the October weather, so far, has been more like September 2.0, we're dressed in our favorite flannels and mud boots, itching for the weekend to come around so that we can check out the pumpkin patches. 
If you want to pick your own, Google will point you to several farms scattered throughout the Delaware River Towns. This rundown, however, is curated for those who want the full-on FALL experience. Think corn mazes, hayrides, scratch-made apple cider, petting random farm animals, and, of course, wading through rows of mud to find the perfect pumpkin.
So what if it's 80 outside?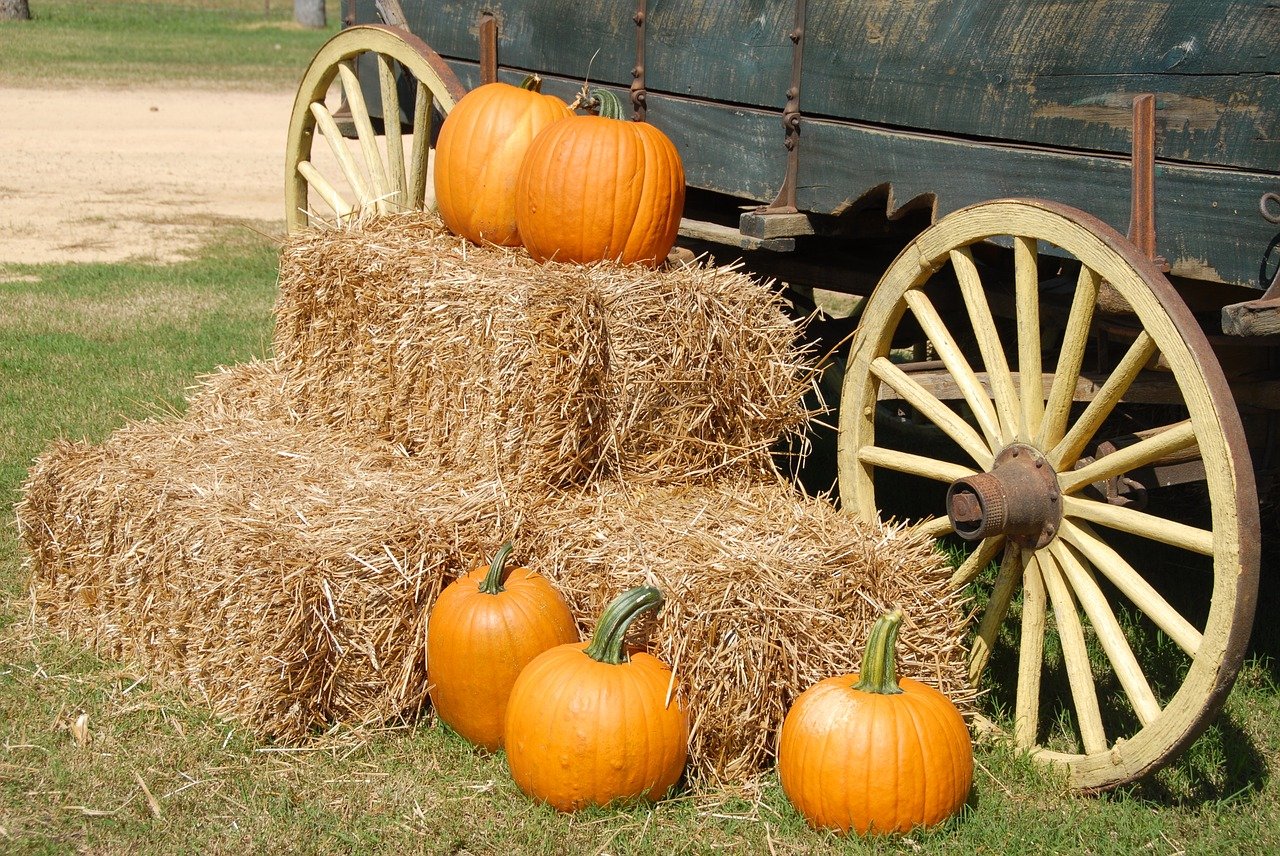 IN PENNSYLVANIA
Hellerick's Family Farm | Doylestown
Be warned: Advance registration is required (because COVID) and there is an admission fee ($12 per person on weekdays, $15 on weekends). But there's so much going on here, pumpkin picking (which is its own separate cost) will quickly become an afterthought. Admission grants you entry to Hellerick's 18-acre Adventure Farm, a sprawling autumn wonderland that features hayrides, two corn mazes, an assortment of farm animals for petting, and a tractor tire playground. And, really, that's just scratching the surface. You could easily lose yourself for an entire afternoon here, kids or no kids.
None Such Farm | Buckingham
Come for the pumpkins. Stay for the scenery. And the noshing. One of our favorite fall pastimes in the River Towns is loading up on a bunch of seasonal, mouthwatering food items – thick deli sandwiches, fresh-baked Jewish apple cake – at None Such Farm Market and picnicking near the farm's pumpkin patch, which sits along a hillside with pristine views of prime fall foliage. It became such a popular idea, there are now picnic tables at the ready. After your stomach's settled – no rush – it's time to get down to work. There's no charge to pick your own pumpkins. Hayrides, on the other hand, are $3 per person.
IN NEW JERSEY
Schaefer Farms | Flemington
If your mind goes to Halloween and haunted houses the second we enter October, this is your pumpkin patch. Admission is 10 bucks. That grants you access to more than 40 acres of pumpkins, hayrides, a corn maze, a hay-bale maze, and a bunch of easy-going farm animals who are happy to let you fawn all over them. While all that is plenty entertaining, we recommend you time your visit for the late afternoon because, once the sun sets, Schaefer Farms morphs into the Farm of Horrors, which is made up of a slew of haunted attractions, including the Hayride of Horror, Trail of Terror, Massacre Maize, and Carnival of Chaos. (Admission is separate from the pumpkin-picking.)
Sugar Maple Jerseys | Sergeantsville
Here, the hayrides are free, though you have to time it right. The tractor departs at 11 AM, 1 PM, and 3 PM on the weekends. Don't worry if you miss it. There's a second pumpkin patch within walking distance of the parking area. Growing pumpkins is really just a side gig for Sugar Maple, which is one of 40 dairy farms that remain in New Jersey. (Yes, it's herd of Jersey Cows (and calves) is available for petting.) But its farm shop is a treasure trove for fall-lovers. Stocked with everything from mums and corn stalks to apple cider donuts and harvest wreaths, this is where you need to be once you've got your pumpkin spice latte buzz on.