Ladies & gentlemen, that special day has arrived!
No, I'm not talking about getting off work for President's Day; Valentine's Day is here! If you are one of many without plans, don't feel alone. Luckily for you, the Delaware River Towns is the perfect area for you to plan out the day. Need some help? Don't worry, we've got you covered.
Peddler's Village hosts events for almost every Holiday of the year and Valentine's Day is no different. Our favorite quirky shops and restaurants will be in on the festive fun with unique menus, promotions and, to keep things lively, comedic events. Let's get into it.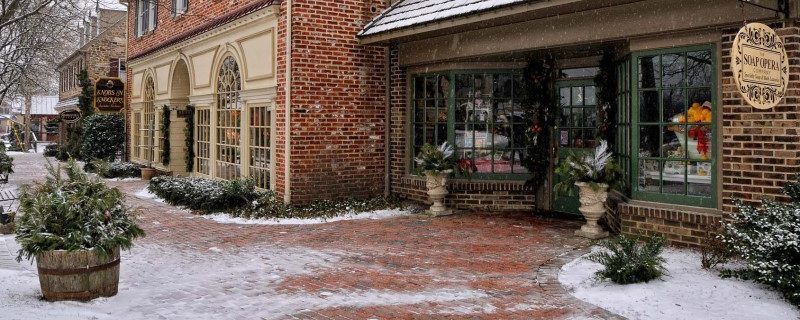 Before planning your Valentine's Day at Peddler's Village, take a look at these two restaurants that are holding specials. As someone who has been to these spots' multiple times, you can trust our recommendation that the food is fanatic. Take your pick between The Valentine's Prix Fixe at Cock 'n Bull or enjoy the Valentine's Menu at Earl's New American, either one, you won't be disappointed.
The Cock N' Bull menu will be featuring entrée's such as a prime New York strip steak, seared Atlantic halibut, grilled vegetable ravioli and even more. Finish up with a decadent & creamy cheesecake or an English Trifle. Earl's Valentine's Day restaurant is equally impressive featuring a Seafood Paella or cowboy steak with a flourless chocolate cake to top it off. Let's hope your date comes hungry!
Whether you plan to walk around before or after your meal, make sure to give you and your date enough time to explore what the Valentine Day sales have to offer. Almost every store is offering a special promotion for the day so plan accordingly. Look at the wide variety of promotions here.
Shopping? ✔ Restaurant? ✔ Events? ✔
Looking for even more to add to your romantic gateway at Peddler's Village? The two events' going on during Valentine's Day weekend include the sold-out Comedy in the Village: LOL Saturday Night! and the popular Murder Mystery Dinner Theater: The Golden Girls. If you plan on attending, you're going to need to make reservations soon.
But hey, if you don't make it to a particular event don't panic. Strolling around Peddler's Village on Valentine's Day is a special date of its own.