There's a couple of things the River Towns tend to have.
This includes great views, tasty food and a wide selection of drinks. Whether you find yourself in central New Hope or on the outskirts of Stockton, New Jersey, the River Town's have you covered when it comes to finding a local brewery.
Today, we will discuss two of our favorite places to pour but don't worry, we didn't forget the wineries. With so many to choose from, it's only fair the River Town wineries have a list of their own. For now, let's begin with the brews!
Situated in the heart of New Hope, PA, the Great Barn Taproom is the perfect place to enjoy some local gems. As you know, on this site we're all about supporting local products. All beers poured at the taproom are sourced from the Great Barn Brewery, located in historical and beloved Bucks County.
Freshly farm grown, this local brewery purchases ingredients from other local vendors in the area, and you can taste the difference! Specialty hops, spices, fruits, honey, and others give the drinks here a unique flavor that is positively worth a visit, or two, or three…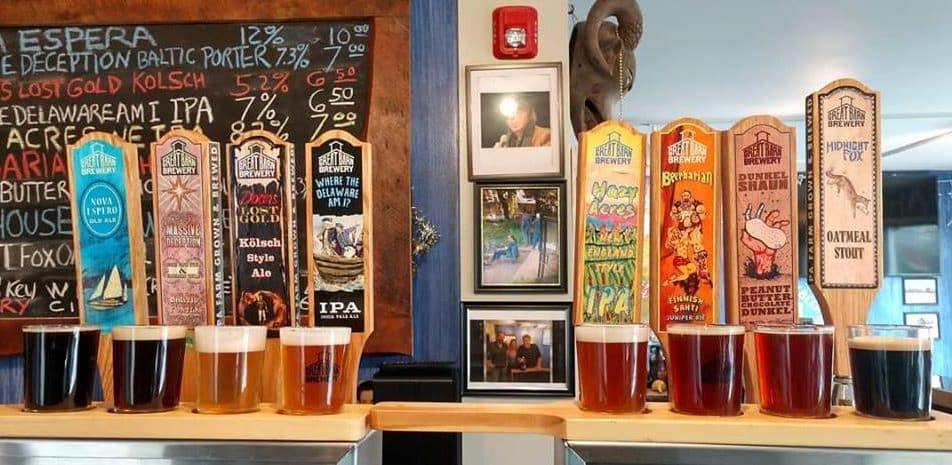 What are you in the mood for, an IPA? A lager? How about a pilsner? Whatever it is that floats your boat, you'll find here at Vault Brewing. You have to check out their list of brews; I'm sure your plans for later tonight might be changing.
Similar to the Great Barn Brewery, Vault works with Bucks County farmers which is the main reason why every drink here tastes as unique as it does. When you go, make sure you try out the Blanc De Blanc IPA or the Teller Pilsner for something a bit lighter.
Enjoy!
We would love to help you get your local event published on Delaware River Towns Local. Please supply our team with your event information, and we can start the process. If you feel like you need some more help with promotion of your event,
Trinity Web Media
can assist with that, so please
drop us a line
.