Springtime around the Delaware River Towns is full of events.
If you're a local, you know just how busy New Hope, and Lambertville get. Planning to celebrate Easter in town? Let's hope you're prepared with a plan! If not, don't worry because you know we have you covered.
This year we are highlighting one of the hippest new places in the area – the Ferry Market. Open since 2017, local vendors stock the market, each with a unique vibe. If it's not the food or wine that's keeping you busy, it's most likely one of their many events that take place during the week and the weekend.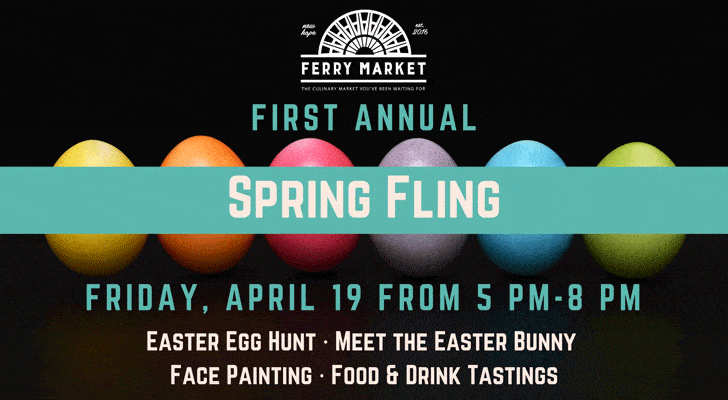 Right before 2019's Easter weekend, The Ferry Market will be holding it's first annual Spring Fling! On Friday, April 19 the Easter festivities here will be in full effect. Complete with an Easter egg hunt, face painting and even the chance to meet the Easter bunny, both kids & adults are invited to celebrate! Let's be real, is it even Easter if you don' t take a picture with an oversized bunny?
For the adults in attendance, the market provides complimentary food and drink tastings. If that's not enough to hold you over, adventure into the market and take a pick- there's plenty to choose from.
The Easter Egg hunt starts at 6:00 pm sharp so come early if you want to be involved! Make sure you don't forget to bring your own basket (your pockets don't count)! To finish off, they crown the lucky winner with a "golden egg" basket, let's hope it's you!
For more information on the first annual Spring Fling at the Ferry Market, click here.