As the days grow a bit brighter, even as winter lingers (thanks, daylight saving time!), seize the opportunity to familiarize yourself with the new faces (and foods) of the Ferry Market in New Hope, PA. It won't be long before the crowds of day-trippers descend again on the fast-and-casual food hall. To whet your appetite, here's an introduction to the three vendors who've made themselves at home since your last visit.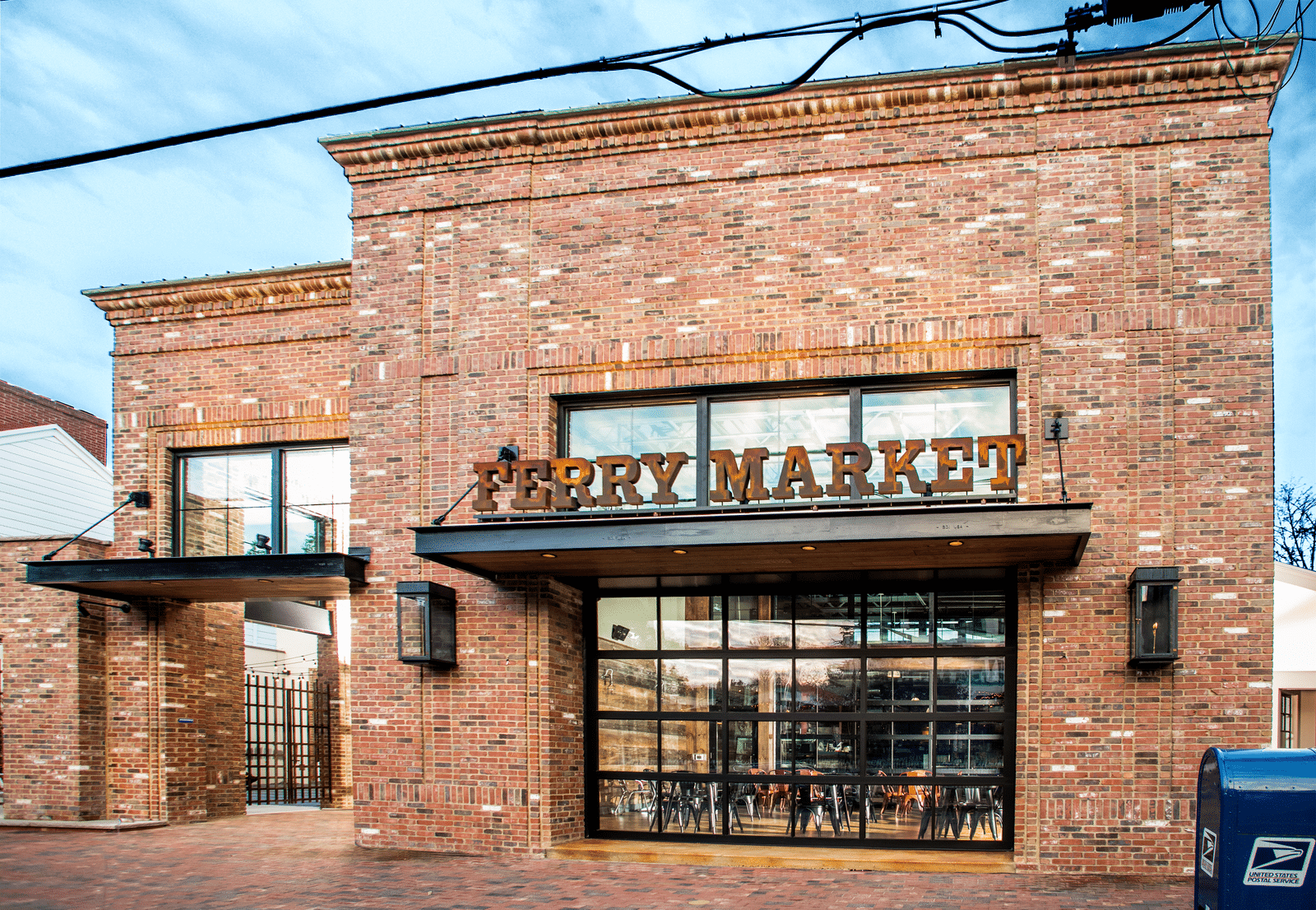 When owner-chef Joey Trani was six, his family moved from Princeton, New Jersey, to Ischia, a small, picturesque island off the western coast of Italy, near Naples. Trani would spend the better part of the next three decades there, growing up in the hospitality industry, training as a chef, and opening a restaurant of his own at 22. While New Hope is a long way from Ischia, Trani's cooking remains rooted there. In other words, expect straightforward, seasonal, southern-Italian flavors.
If you're someone who thinks of the salad as the meal, not simply a complement to the meal, welcome to your new go-to spot. But a salad bar, this is not. Owner-chef Michele Diaz-Ware has some serious credentials, having trained and cooked (and baked) in New York City. Her salads are studies in meticulous attention to detail. She sources most of her ingredients from several nearby Pennsylvania farms. And her compositions will make you want to whip out your phone, snap a pic, and rub it in your followers' faces—even if that's not really your thing.
Mama Hawk's Kitchen is a testament to just how refined our palates have become in recent years, because MHK is a bakery, but not your typical bakery. Here, only buns are served. After living in France for 10 years, Mama Hawk, a.k.a. Liz Hawkins, and her family moved to Missouri, where she opened a traditional bakery. When they moved back to New Hope in 2018, Hawkins pared down and created an entirely new menu around her wildly popular cinnamon bun. At her Ferry Market stall, she features several flavored buns that change regularly.
The best way to sample the above? Market Happy Hour. Every Thursday and Friday, from 4:30 PM to 6:30 PM, the market hosts a happy hour, during which Weyerbacher Brewery and Unionville Vineyards offer food and drink pairings with each vendor. And your mouth was watering at just the thought of the cinnamon bun.