There are tons of Delaware River Town open mic nights to explore.
How can you go wrong with good company and live music? There's just something special about gathering with friends and family at a local venue for some tunes. What's even more special is having the opportunity to play for them!
Local venues that host Delaware River Town open mic nights traditionally hold them once a week, so plan accordingly! These local spots also get pretty busy so let's hope you get there in time and you're ready for a crowd. "Put those lighters up!"

Hosted by Milford, NJ's own Mike Wojik and Derrek Wismer, get ready to rock every Tuesday! Ask any local in the area, The Ship Inn Restaurant and Brewery on Bridge St. is a favorite.
Don't worry, with a wide selection of food and drinks; it should be a relaxed crowd. That is unless you're the 3rd guy of the night to play Blackbird. In all seriousness, the local group here is always warm and receptive.
Take your talents to the stage every Tuesday night at The Ship Inn! Afterward, enjoy a fabulous menu and the fantastic views of the Delaware River from quaint River Town Milford, NJ.
The new kid on the block, GreenHouse New Hope, has been packing our event calendar full. Located right in the heart of New Hope, PA, Greenhouse is the perfect place to gather with your friends before taking the stage. Anyone that has been here before knows the sound system here is top-notch, and so are the local musicians.
At this Delaware River Town open mic, tons of talent arrives here every Tuesday to "strum" their stuff so get there before 7:30. After your done performing, check out Greenhouse's incredible bar menu which includes aged thick bacon, spicy calamari, little neck clams and a whole lot more! YUM!
Tune up those guitar strings for Monday night open mic at the Riegelsville Inn! Hosted by local singer/songwriter Whitey McVickers, come out and showcase your skills in a cozy environment. The open mic here welcomes all levels of expertise to take the stage.
The menu here is out of this world! Bring your friends and family because even if your off-key, the entrée will distract them. In the mood for truffled sea scallops or vegetable quiche? Not a bad reward for putting yourself out there at a local open mic.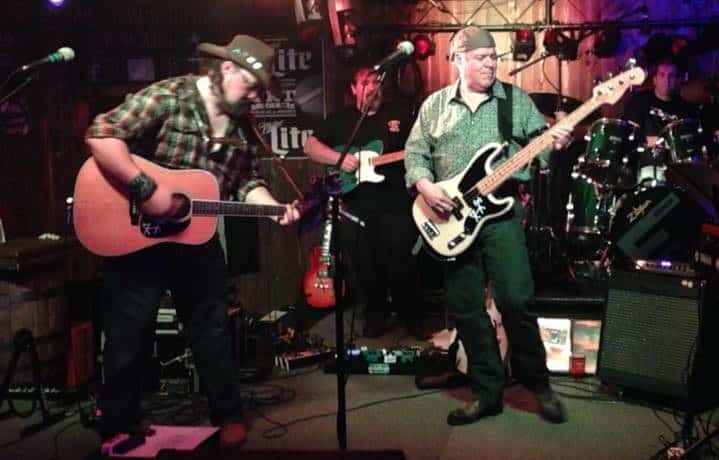 We would love to help you get your local event published on Delaware River Towns Local. If you feel like you need some more help with promotion of your event,
Trinity Web Media
can assist with that, so please
drop us a line
.