When March comes around, most of us are busy filling out our brackets for the NCAA basketball tournament. However, if you've got your priorities right, you are most likely looking forward to something a little more cheesy.
Mac & Cheese March Madness around the Delaware River Towns is taking over the Logan Inn and you don't want to miss out! Each night of the week for the month of March, the Logan Inn, as well as other eateries in New Jersey, will all be serving different types of Mac & Cheese.
If you're a Mac lover like us, having so many options to pick from is overwhelming! Depending on which part of the local area you're looking to explore, check out these menus and make your pick.
Will it be BBQ, Lobster or Crispy Chicken Mac & Cheese? Hmm…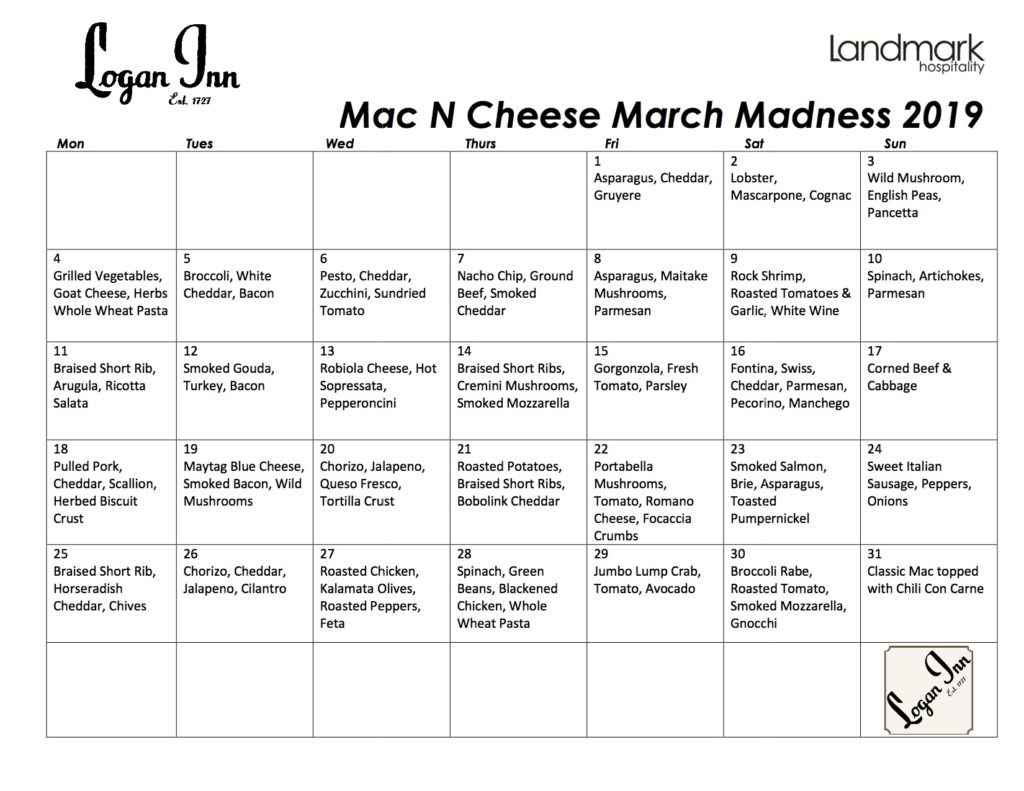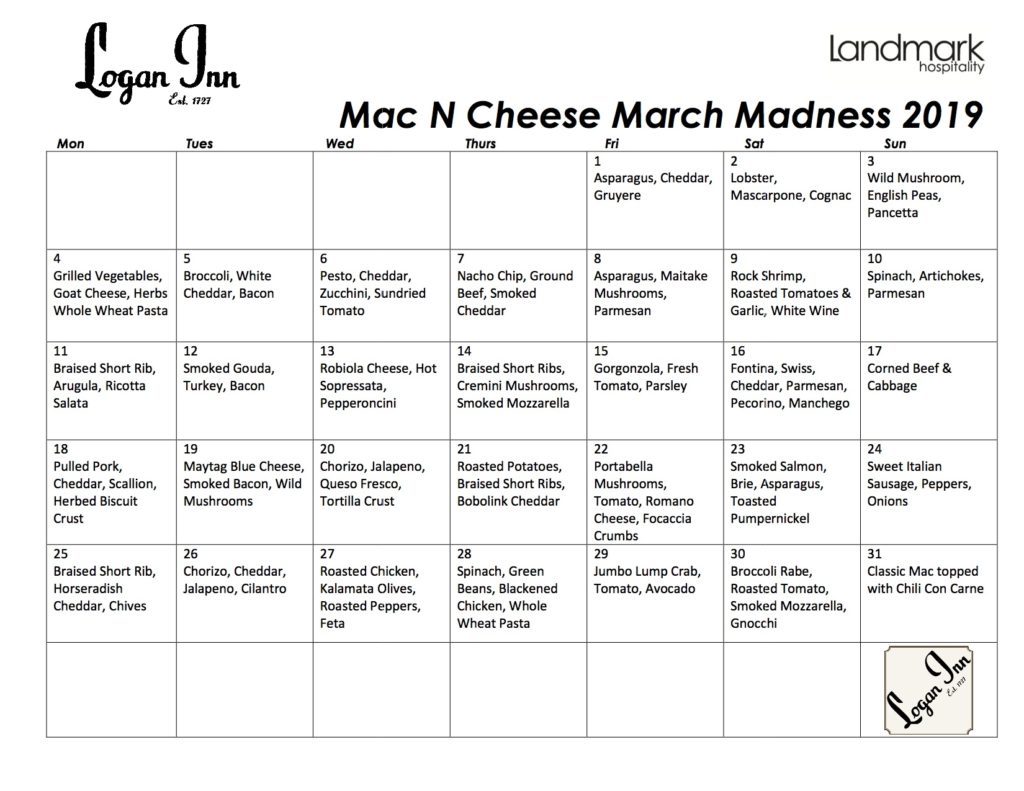 March 1st – 3rd
Huntsman Gnocchi and cheese
Ricotta gnocchi, salumi, shitake mushrooms, savoy cabbage, and creamy melted Brie cheese
March 4th – 10th
BBQ Mac and Cheese
Slow cooked beef brisket, 5 cheese mac and cheese, BBQ bread crumbs and fried pickles
March 11th – 17th
Macaroni and cheese terrine
Gorgonzola, Pan toasted, port poached pear compote, hazelnuts
March 18th – 24th
Pork Belly and White cheddar mac and cheese
Beer batter onion ring, sweet pepper relish
March 25th – 31st
Macaroni and cheese quiche
Baked in a flaky tart shell, broccoli, caramelized onion and melted raclette cheese.