If you think cornhole is reserved for vacations and tailgating, you are very wrong my friend.
Not sure if you've seen Spikeball on ESPN lately, but it looks like tons of fun. It wouldn't surprise me if, within the next couple of years, more of these niche games continued to grow into these competitive leagues.
Here in Central New Jersey, we have our very own unique league! The Hunterdon County Cornhole League members have been multiplying, and we're here to jump on the bandwagon.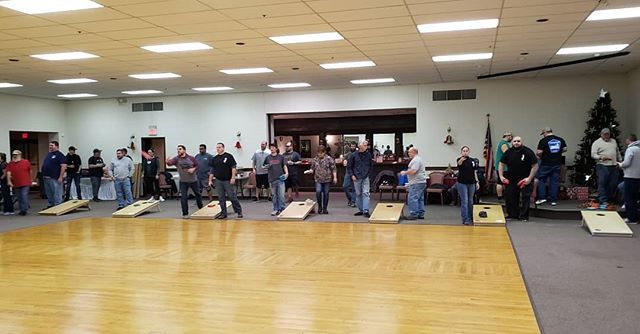 This official Hunterdon County Cornhole league is offered year-round to anyone that would like to participate! Show up alone, or with friends, it doesn't matter. The atmosphere here is as inclusive as a regular tailgate, don't feel like you'll be left out of the action. Toss a couple of hole-in-ones, and you might find yourself in the Cornhole playoff tournament, competing for cash prizes and of course, bragging rights of being the league champ!
Although the league typically tosses at the Riverview Banquet Hall in Bloomsbury, NJ, us River Town dwellers have a chance to play in Flemington, NJ. Open to everyone, the Sunday Blind draw takes place at ASDC Crossfit, for more information click here.
So, are you like us and ready to take years of cornhole practice to the next level?
The Hunterdon County Cornhole League is the place to be. The spring league is filling up fast so reserve a spot for Summer, now!