Grab your reusable shopping bags. Farmers market season is upon us here in the Delaware River Towns. One of the most beautiful aspects of market-shopping is the variety, and there's no better way to appreciate it than by hitting more than one and savoring the differences—tasks made all that much easier with our handy little guide.
Titusville, NJ
The Solebury, PA-based Roots to River Farm is one of the region's largest certified-organic farms. It took over the Gravity Hill fields and farmers market in 2017. Housed in the same building is The Farm Cooking School, which sells prepared foods at the market. Beyond that and the seasonal produce, you'll also find breads and made-to-order pizza, the fruits of a large wood-burning oven, as well as grass-fed meat and free-range eggs from Beechtree and Goat Hill farms. After limited winter hours, the market opened for the season in early March.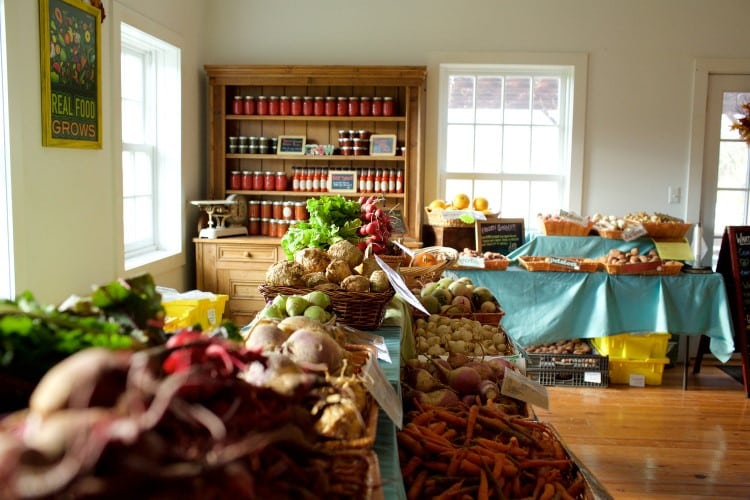 Lambertville, NJ
Homestead reopens April 12, and not a moment too soon since it's where we go to stock up on supplies for our own gardens. It's that rare market where the fruits and veggies—every last one of which is plucked from a nearby farm—are maybe the second or third reason you're stopping in. The in-house bakery is an authority on pies, everything from rhubarb to mince. Not as widely known (until now), the market, last summer, started supplementing its prepared foods with a limited-but-can't-miss Thai menu prepared by the former owner-chef of Siam Restaurant.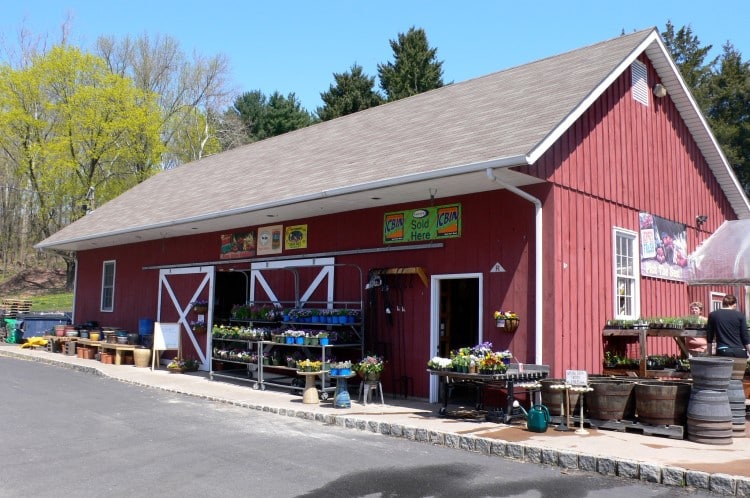 Sergeantsville, NJ
Every Saturday morning through October, you'll find a die-hard band of vendors huddled beneath several small canopies in a pocket park just off the intersection of routes 604 and 523. Sometimes, there are pony rides for the kids. And the vendors are always well-stocked, from Blue Jingler Farm's grass-fed meat to Pretty Bird Farm's fresh-cut flowers. But the market's intimate size is its real draw. Come a complete stranger and leave with a dozen new friends waving goodbye to you. The market opens for the season on May 11.
Stockton, NJ
Yeah, it's open year-round, but we'd be neglectful if we didn't mention it. The Stockton Market has evolved to the point that there's something new and interesting going on there every weekend, whether it's a pop-up vendor or Sunday-morning yoga and brunch. And come the warm weather, all of that activity is only amplified. Not to mention, it's the most comprehensive market in the river towns. Where else is scoping out whatever's in season a legitimate cover for munching macarons?