Nearly 125 years after Edward Redfield and William Langson Lathrop arrived in New Hope, the community is still known, far and wide, as an artists' colony above all else. Within a few years, Redfield and Lathrop had become the nucleus of a profoundly talented group of painters, all of whom settled in or around New Hope.
They were drawn to the minutiae of everyday life and, even more so, the unspoiled landscape along the Delaware, which they painted year-round, each in their own distinct way.
Their art today is known collectively as Pennsylvania Impressionism, and it's in greater demand than ever before. At a Philadelphia auction in June 2020, 36 Pennsylvania Impressionist paintings sold for more than $2.2 million. A Redfield landscape, "Spring at Point Pleasant on the Delaware River," went for $483,000 alone.
While their legacy endures, the notion of New Hope as an art colony, 20 years ago, felt outdated. Surging real estate prices were forcing artists to live and work elsewhere. Main Street was lined with avant-garde shops, as always, but certainly the opening of a Starbucks right at the heart of town signaled the dawn of a new era.
Those who were plugged in, however, knew the local arts community was thriving. Much of it just remained out of public view. In 2002, Robin Larsen decided to do something about that. Specifically, she organized a woodworking exhibit, honoring the genre's deep and storied history in the region, and a sculpture show. She also helped install several largescale sculptures in highly visible spots around New Hope.
It was an incredible effort, and she was just getting started. Later that year, she opened the New Hope Arts Center at 2 Stockton Avenue, in New Hope. In the 20 years since, the center has staged more than 150 exhibits and featured more than 8,500 visual and performing artists, according to Carol Cruickshanks, executive director of New Hope Arts, the nonprofit that operates the center. Larsen oversaw the organization until her death in 2009, at age 60.
Each year, New Hope Arts presents 10 to 12 major exhibits at the center featuring sculpture, wood, painting, photography, fine artisan crafts, and new media installations. It also hosts live shows by performing artists.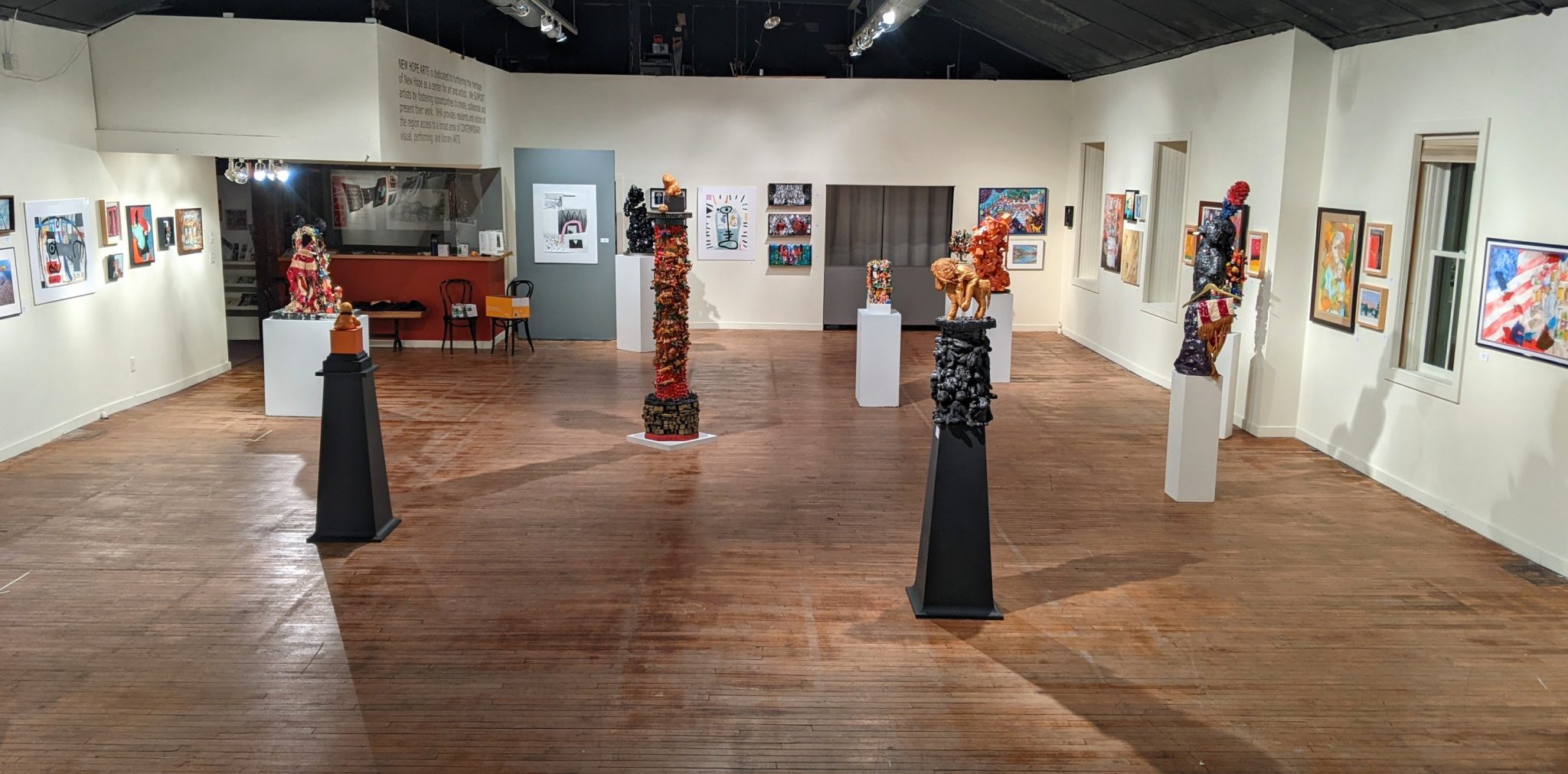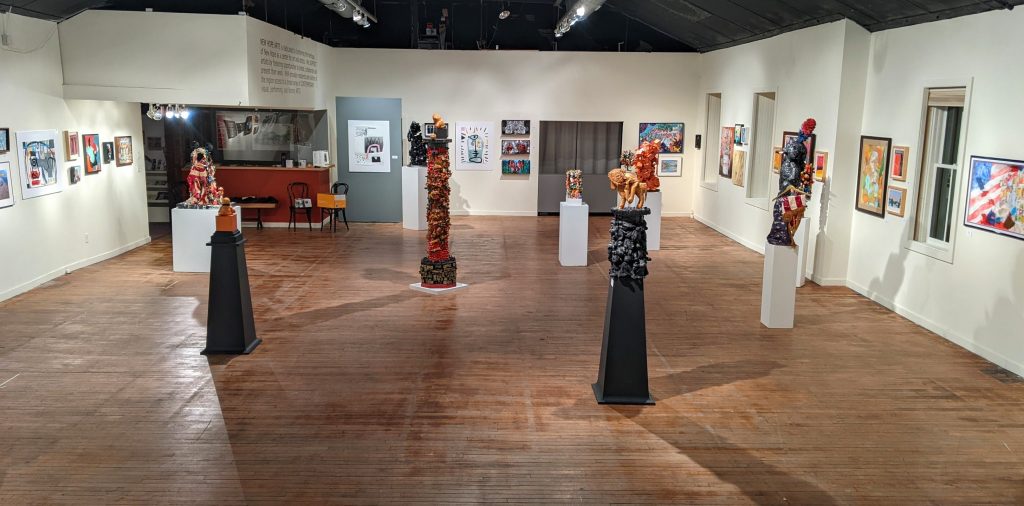 "We support local emerging artists by introducing their work to new audiences," Cruickshanks said in a video statement celebrating the organization's 20th anniversary. "We also feature legacy exhibitions to honor historically important work with the connection to contemporary artists."
In 2015, New Hope Arts received a grant from the PNC Foundation that enabled it to revive the outdoor sculpture installations around town. During the early months of the pandemic, when shops and restaurants were closed, they became a lifeline for locals and day-trippers, as well as the town itself.
By creating an inclusive space for working artists to be appreciated, Larsen proved that the arts were, in fact, alive and well in New Hope. Two decades later, her organization is ensuring that new voices continue to find their way to the surface – and that the small riverside town continues to be a magnet for creativity.