You don't have to binge Food Network shows to know that Bobby Flay is a bit of an egomaniac. After all, he has a show called "Beat Bobby Flay" on which he regularly defeats (and sometimes embarrasses) starry-eyed chefs in a head-to-head cook-off.
It's aired since 2013. And like Dracula requires fresh blood to maintain his glow, Flay appears to need a very public affirmation of his ability to legitimize his standing as one of the network's most prominent personalities.
But every once in a while – more specifically, about a third of the time, according to one analysis – Flay meets his match. Such was the case when he squared off against Stella executive chef Michael O'Halloran. The episode originally aired March 17. It's scheduled to re-air March 31 at 3 PM.
While it was O'Halloran's first TV appearance, according to a press release from the New Hope restaurant's publicist, he met the moment with the poise of a celebrity chef.
In the episode, titled "Fowl Shot," O'Halloran beat chef Alex Strickland in the 20-minute first round with a caramelized onion apple butternut squash bisque with rosemary ricotta cheese. For the 45-minute final round, O'Halloran challenged Flay with his signature dish, smoked duck.
A version of the hay-smoked duck with farro risotto, radicchio, and cherry gastrique O'Halloran cooked on the show appears on Stella's menu. By comparison, the judges – former NBA star Amar'e Stoudemire and fellow Food Network personality Katie Lee Biegel – described Flay's duck as overcooked and lacking in smokiness.
Stella is located in the Ghost Light Inn, which is owned by Sherri and Kevin Daugherty, who also own the neighboring Bucks County Playhouse.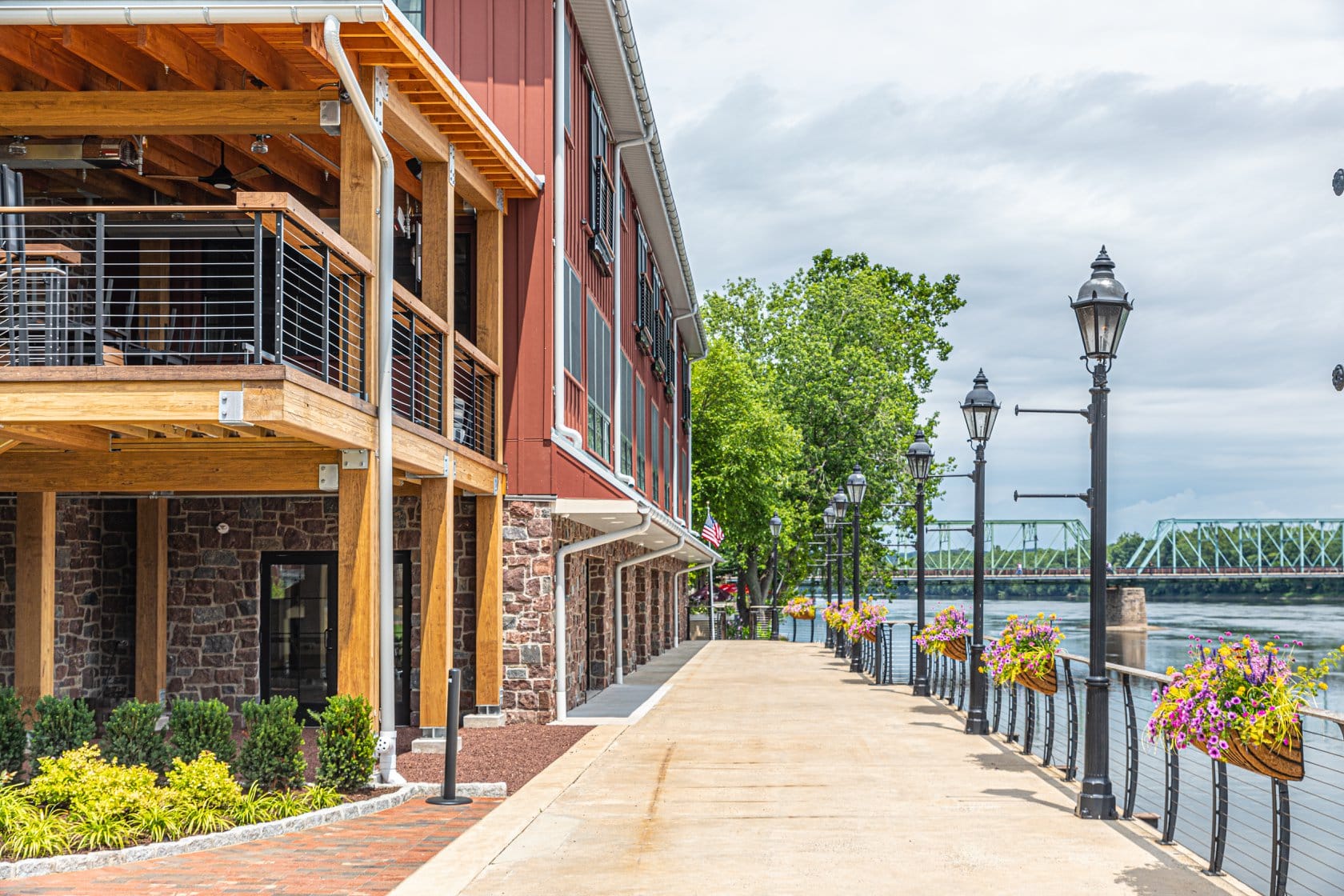 When the James Beard Award-winning chef and restaurateur Jose Garces severed his ties with the restaurant last spring, Stella was suddenly in need of an identity (and some positive publicity). O'Halloran, who ran the revered Bistro 7 in Old City for years, doubled down on the farm-to-table concept that Garces envisioned, expanding on relationships with regional farmers and artisans.
For example, his now famous smoked duck features on the dinner menu as Berks County pekin duck.
Beyond his obvious talent as a chef, O'Halloran is also, unfortunately, an honest and humble person. Rather than seize the moment and hype his win, he chose to peel back the curtain and expose Flay as a … nice guy?
"I didn't get the chance to talk to Bobby much outside of when the cameras were rolling, but the small conversations I did have with him proved he's actually a really nice guy," O'Halloran said in the press release. "I feel like his TV persona is, at times, crass and harsh, but he's really the opposite in person."