More and more, the Delaware River Towns are becoming a food and drink destination. The latest draw: Hunterdon County's budding craft brewing scene, which includes four breweries in the river towns, most of which have opened within the last several years.
In an effort to hype up their presence beyond their devout, though largely local, followings, the breweries have banded together to create the Hunterdon Beer Trail. The new coalition, which was formed with support from the Hunterdon County Economic Development, is aiming to make it easier to learn about the seven member breweries and, of course, visit them.
At its website, which is still relatively bare bones, you'll find a map that shows the locations of all seven breweries, links to each of their websites, and an events page, which is comprised of upcoming concerts and special occasions at the breweries.
Eventually, there will also be seasonal promotions that reward visitors through a passport program. Visitors who get a stamp at each brewery will receive a commemorative pint glass or other merchandise. A trial run was conducted earlier this year. Bob King, co-owner of Lone Eagle Brewing in Flemington, described it as "very successful."
You can think of it as incentive to form your own bar crawl with a group of your thirstiest friends.
River towns-based members are Odd Bird Brewing, in Stockton; Lone Eagle Brewing; Conclave Brewing, in Raritan Township; and Descendants Brewing Company at the Old Ship Inn, in Milford. The remaining members of the Hunterdon Beer Trail are Highrail Brewing Company, in High Bridge; Sunken Silo Brew Works, in Lebanon; and the newly opened Readington Brewery & Hop Farm, in Readington.
Jeff Donlon opened Sunken Silo Brew Works about two years ago.
"Although we are somewhat spread out, Hunterdon County is a community of neighbors, and we enjoy getting to know the cyclists, kayakers, runners, and beer lovers from throughout Hunterdon and beyond," Donlon said in a press release issued by the Hunterdon Beer Trail.
The new coalition is more than a marketing ploy, he said. Well before there was a Hunterdon Beer Trail, the local brewers had each other's backs.
"Hunterdon is a special place, and when I opened up my business, the other brewers went out of their way to help with anything I needed," Donlon said.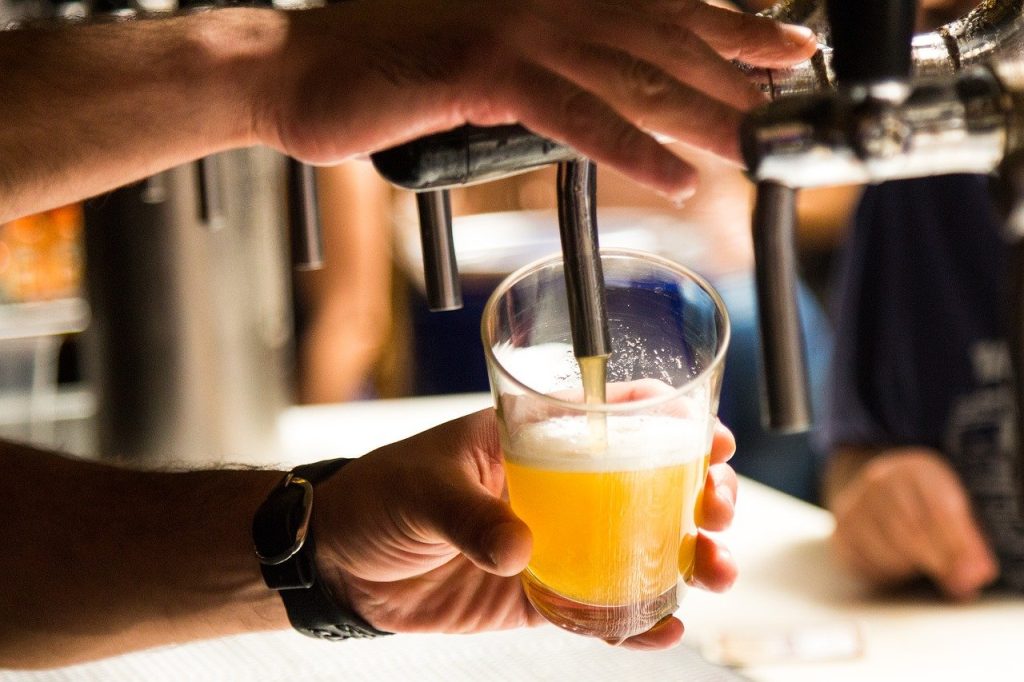 The tasting room was designed and built by hand by local owners/brewers Adam Juncosa and Karen Malzone. The tables and bar were constructed and finished by the pair from a single red oak tree.
BREWS: Known for classic, clean styles of traditional beers. On tap, you may find a kolsch, a pilsner, an assortment of sours, or a draft from the hand-pulled cask.
INTERESTING FACT: Spent grain goes to the neighbors at the Gorgeous Goat Creamery and Haxton Homestead to feed the animals.
The owners consider themselves to be hands-on. They recently marked the brewery's fifth anniversary.
BREWS: Serving a variety of styles in both lager and ale varieties, as well as kettle sours, kolsch, porters, stouts, and IPAs. Award winners include Maiden Flight West Coast Style IPA and Station Lager (Vienna style lager).
Conclave Brewing | 11 Minneakoning Road, Raritan Township
Hunterdon residents Carl Alfaro and Tim Bouton own Conclave, which is tucked into a nondescript industrial building. There's live music most weekends.
BREWS: Serving a well-rounded tap list, including customer-favorite Gravitational Waves Hazy IPA. The owners'/brewers' favorite is Clearly Pils Pilsner.
INTERESTING FACT: The taproom and brewery used to be an indoor basketball court.
Joe and Ana David chose the name as a nod to their family history and the legacy of the Old Ship Inn, which was built in 1879. Descendants opened in 1995, making it New Jersey's oldest craft brewery.
BREWS: Serving a rich mix in different styles and traditions including the Flashback Series, comprised of traditional British brews; Descendants Ales, inspired by the Davids' German, Belgium and American heritage; and Hidden Nation brews, which highlight unexpected flavors from around the world.
INTERESTING FACT: Descendants features a collection of more than 200 whiskeys from Scotland, Ireland, and the US. They offer whiskey flights and host a whiskey club and tasting events.