If you're looking for a fun way to break up the monotony of winter's leanest weeks, consider taking a pottery or painting class. Both offer the promise of liberating your imagination and absorbing your focus with the task at hand, which qualifies them as self-care in our book.
Luckily, the Delaware River Towns have a number of pottery and painting classes for a few hours of me time, an afternoon out with friends, or even a fresh take on date night. Below, find a rundown of venues in the area offering pottery and painting classes.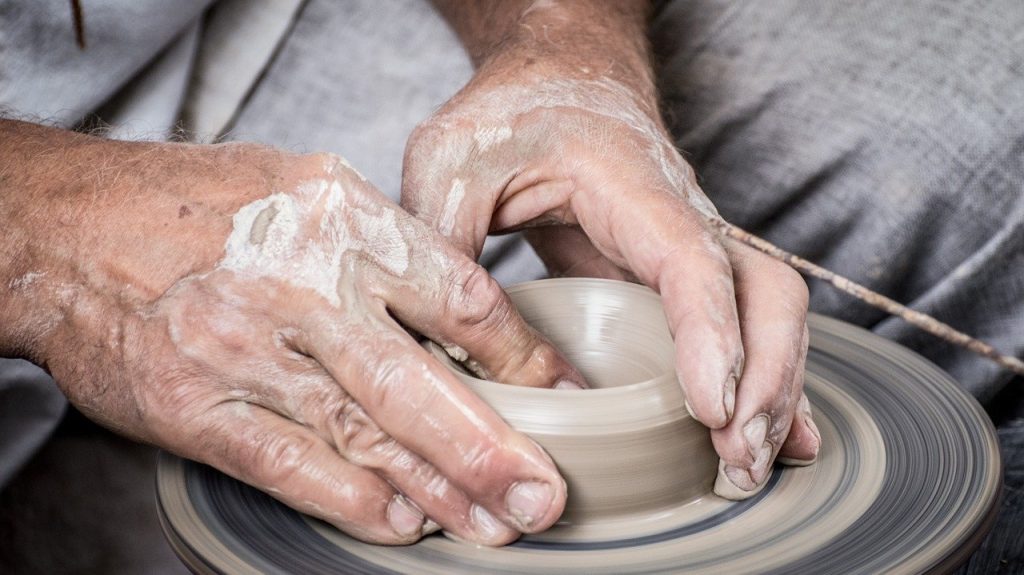 Kissimmee River Pottery
50 Mine Street, Flemington
Founder/owner/resident potter John Fulwood has been at this for 40 years, which means he speaks in very romantic terms about his art, like, "I depend upon the caress of the flames to influence the color of each piece." It also means he has plenty of knowledge to impart on both novices and potters who've been at this for a number of years. Weekly classes are held most days of the week. There are also daily open studio hours exclusively for students. A word of warning: Beginners are mixed with advanced potters in all the classes with the belief that the former will learn more from observing the latter.
Gone Paintin'
14 Commerce Street, Flemington
Owner Lisa Ayotte offers pottery, painting, and glass-fusing (think Murano glass) classes for all ages and abilities. Each is also available on a walk-in basis, as a single session, complete with however much (or little) guidance you'll need. With a little notice, you can arrange to come by with a small group of friends and a couple bottles of your preferred wine. The studio also stages its own "BYOB Paint and Sip" classes and "Snack, Chat, and Paint" nights.
Lisa Naples Clay Studio
34 Bridge Street, Frenchtown
Naples is leading three separate, 10-week classes this winter, all of which had already started at the time of this writing. However, if you have some ceramics experience – like, say, having taken a class with Naples – she also offers an open studio membership, which grants you 24/7 access to her studio (even during classes) and covers all firings and materials, aside from the clay, which can be purchased separately.
Art Dept. Studios
15 West Oakland Avenue, Doylestown
Art Dept. Studios pretty much does it all, from art parties for kids to adult BYOB classes, four-week pottery intensives to walk-in painting, sculpting, glass-fusing, and mosaics sessions. They even stage a bevy of virtual classes – for kids, teens, and adults – on Facebook Live. Their wheelhouse, though, is in-person classes and clubs for kids, of which there are a slew of options, including afterschool classes, a Friday-night kids art club, and a teen painting night. Tired of watching your offspring stare blankly into a screen? This is how you get them to unplug for an hour. Bonus: They're also out of the house.