fri11jan7:00 pmfri10:00 pmSpeaker Series: New Jersey's Colonial Architecture7:00 pm - 10:00 pm Prallsville Mills, 33 Risler St, Stockton, New JerseyEvent Type :History & Local HeritageEvent Type 2:Stockton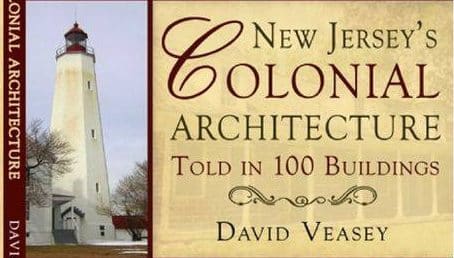 Event Details

Prallsville Mills Speakers Series: New Jersey's Colonial Architecture Told in 100 Buildings
Friday, January 11th at 7PM
STOCKTON – In this the most crowded and developed state in the union, a substantial number of buildings remain from our colonial past, including the Royal Governor's Mansion in Perth Amboy, the still functioning Black Horse Inn in Mendham, the meetinghouse style Fairfield Presbyterian Church in Salem County, to Nassau Hall on the grounds of Princeton University, to Washington's Headquarters in Morristown, to the Sandy Hook, Lighthouse, the oldest lighthouse in the country.
And the past isn't really dead, several of our contemporary architectural styles can trace their roots to the Colonial Era.
Sandwiched between Philadelphia and New York City, Benjamin Franklin's proverbial barrel tapped at both ends, New Jersey often doesn't get due credit for its contributions to colonial and early American life, including its rich and diverse architectural heritage. This diverse architecture reflects its early settlers who were the most varied in all the colonies, except perhaps for New York City, coming from The Netherlands, Germany, Sweden, France, Ireland, Scotland, and a number of English regions, with each group bringing their building traditions with them.
Join David Veasey to learn more about these diverse architecture styles and influences on Friday, January 11th at 7PM at Prallsville Mills, 33 Risler Street, Stockton, NJ.
David Veasey, the speaker, is a life-long New Jersey resident and has given illustrated talks all over the state. He has also written other books about the state. Veasey lives in Morris Plains, and was graduated from Drew University, Madison, and holds a Master's Degree from New York University. Veasey has worked as a writer his entire career.
The Prallsville Mills complex in Stockton, NJ, is considered a significant example of early American industrial architecture that was included on the National Register of Historic Places in 1973. Today, the Mill proudly features cultural and historic events for the entire community. You can find the Mills online at www.prallsvillemills.org.