sat12sep11:00 amsat5:00 pmShelter Is Exhibition11:00 am - 5:00 pm ArtYard, 62A Trenton Ave, Frenchtown, New JerseyEvent Type :Outdoor ActivitiesEvent Type 2:Frenchtown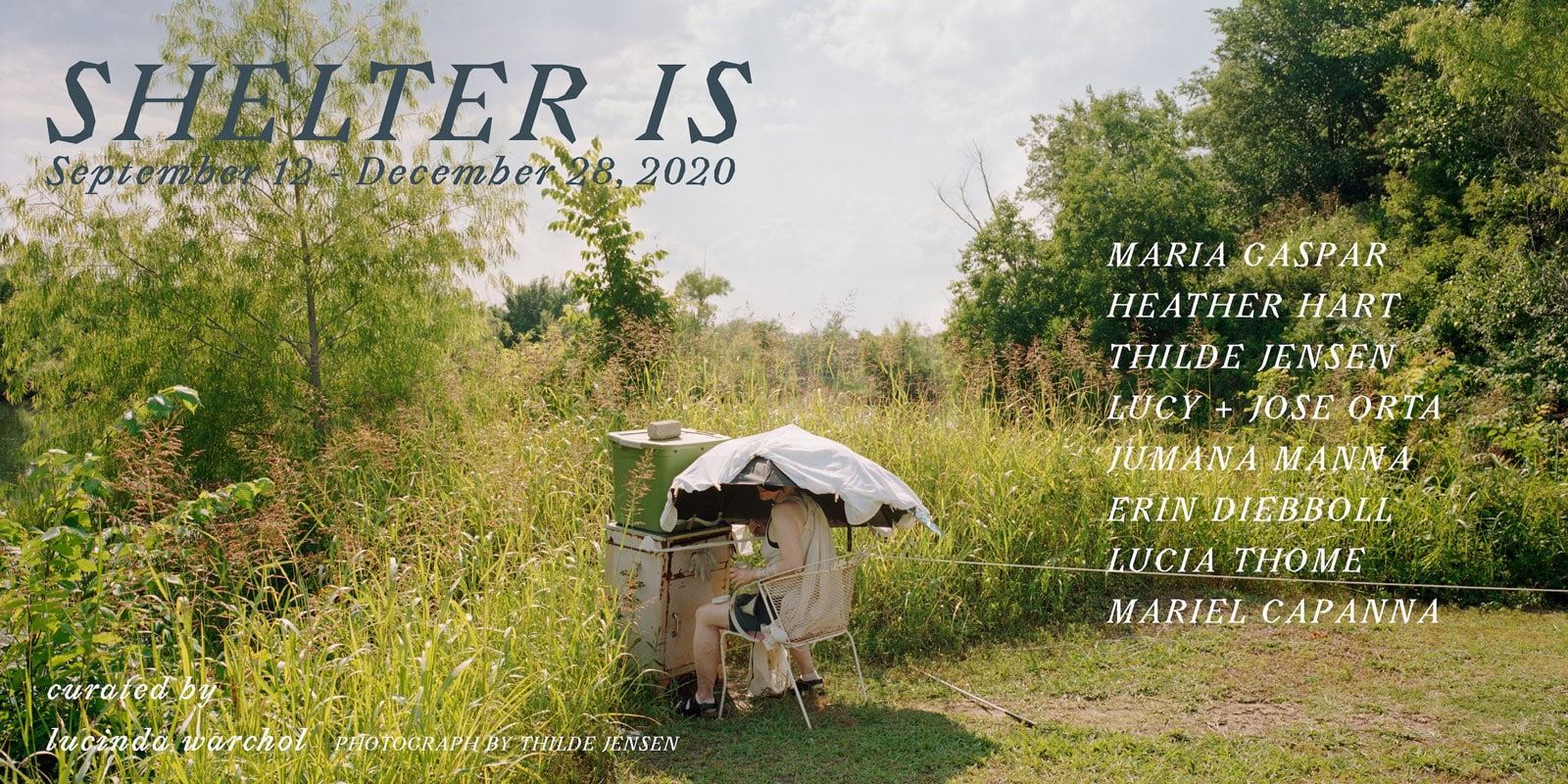 Event Details

Beginning September 12, 2020, ArtYard will reopen and we are excited to welcome you back with our Fall Exhibition, Shelter Is, as well as a variety of outdoor installations.

Shelter Is will be on view in our gallery September 12- December 28, 2020, featuring Jumana Manna, Lucy + Jose Orta, Heather Hart, Maria Gaspar, Lucia Thomé, Mariel Capanna, Erin Diebboll and Thilde Jensen. The works in this exhibition consider both the physical and psychological function of shelter, its construction, and its constant improvisational nature. They also explore questions of who is in need of sanctuary – the shelter seeker – and for what political, socioeconomic, or environmental reasons shelter is sought. Curated by Lucinda Warchol. This exhibition was initially set to open on May 2nd but was postponed due to COVID-19. After months of lockdown and shelter in place orders, we now feel that we are able to safely reopen and recognize that we are doing so during a moment when the notion of shelter is being collectively considered.