You can't go wrong planning to spend a day on the Delaware River. Whether you're tubing, kayaking or boating, the River doesn't fall short of activities. The first step to getting out on the water is finding a launch to get in. Luckily, there are tons of starts to choose from, especially if your willing to pay the membership fees. For those looking to launch without breaking the bank, Delaware River Towns local has compiled a list of 3 different free boat launches. Keep in mind these launches are of different surfaces/quality!
This launch is located off Route 32, just below the Milford Bridge. The Upper Black Eddy Access is a fantastic spot to begin your adventure. Take the day and enjoy lunch in quaint Milford, NJ. Once going over the Milford Bridge entering Pennsylvania, on the left-hand side you will notice the access. This boat ramp is built with concrete ties makes it easy to launch. Keep in mind that parking is limited to 4 car/trailer combos, but more parking is available further south. The hours of the boat ramp are 10 p.m. to 5 p.m. so plan your return accordingly! After, take a drive to Frenchtown, NJ for dinner with a view since you can never get enough of the river.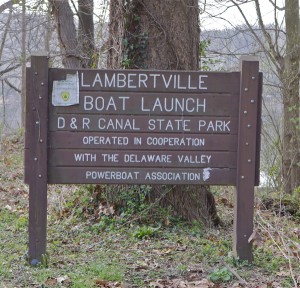 Lambertville is always a great place to start. With several boat launches to choose from, this launch is most accessible. As a paved concrete ramp, it is suitable for most trailers or however you wish. Take the road behind the Lambertville Station restaurant and follow it until you reach a pretty obvious boat area. Here you can launch and strike up some conversation with locals. They will most likely tell you to be cautious of the rapids nearby. Expect downstream towards to apparent winged dam are aggressive rapids.
Holland Church Access (off River Rd., 1 mile south of Riegelsville bridge)
Recently built in 2014, this boat ramp is one of the top quality in the area. According to NJ.com, "the facility consists of a big parking lot paved with pavers, a concrete boat ramp, and a floating wooden dock," costing nearly $900,000 to complete. Bring your camera; this boat ramp has a fantastic view of the Riegelsville Suspension Bridge. Enjoy!
Check out Delaware River Town Local's event calendar for even more fun around the river!