National Beer Day is October 27, which feels appropriate because when you think of October (and you're of a certain age), your mind most likely goes to a fond memory of a recent, carefree afternoon spent at a sun-drenched beer festival. There's certainly no shortage of them over the next few weeks, including a pair right here in the Delaware River Towns that are worth your consideration, whether you think of yourself as a connoisseur or simply as someone who'll jump at any excuse to rally a few friends.
The 3rd annual Flemington Rotary BeerFest
October 19 | Flemington, NJ
You may be wondering, How serious could a rotary-club beer festival be? Let us assure you: Very serious. Like, 60-beers-from-30-breweries serious. As if that wasn't already a huge sampling, they'll also be pouring some locally made cider, liquor, and wine.
While the beer will be coming from all over, the local representation will be robust, including: Lone Eagle Brewing (Flemington), Conclave Brewing (Flemington), Flounder Brewing Co. (Hillsborough, NJ), River Horse Brewing Co. (Ewing, NJ), Pinelands Brewing Company (Little Egg Harbor, NJ), and Neshaminy Creek Brewing Company (Croydon, PA).
Beyond the menu, a couple other things to keep in mind: Despite what you'll see from prior years on social media, BeerFest is an indoor event. It's being held at the Nex Level Arena, in Flemington. VIPs ($50) will be admitted at noon. Everyone else ($40; $10 for designated drivers) can enter at 1 PM. Also, it should go without saying, but no babies, pets, or guns.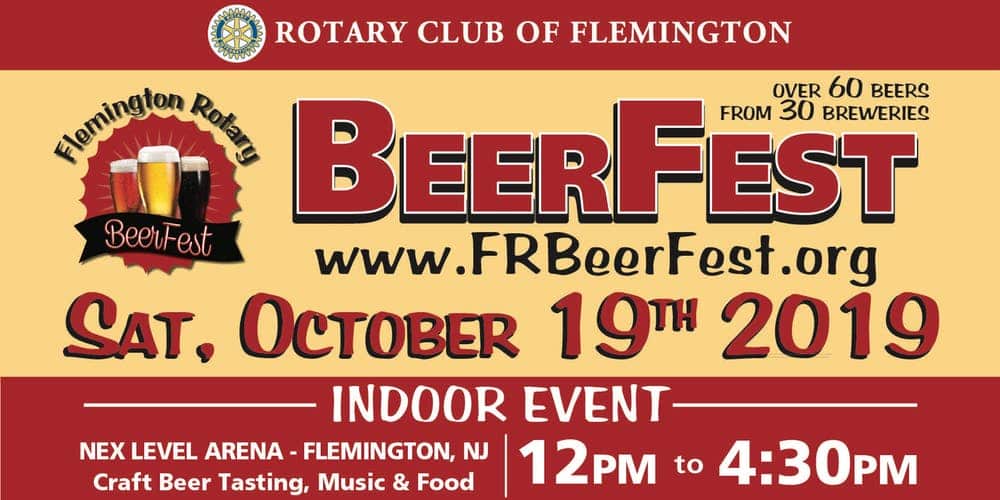 Washington Crossing Fall Brewfest
Oct. 26 | Washington Crossing Historic Park, New Hope
The atmosphere is as much of the draw as the beer at the outdoor Brewfest. Held in a corner of the Thompson-Neely Farmstead, along River Road, festivalgoers will be surrounded by tall trees just beginning to turn brilliant shades of red and yellow. When you get tired of looking up, you can turn your eyes toward the river. Meanwhile, several large bonfires will be lit throughout the grounds. If the scent of wood-smoke mixing with dead leaves doesn't make you start salivating, you're reading the wrong post.
In past years, Brewfest has really played up the budding seasonal segment of microbrewing, with menus chockfull of ciders, pumpkin beers, harvest ales, and decadent IPAs. Expect more of the same this year.
Tickets are going for $45 ($10 for designated drivers). Gates will open at 12:30 PM. And, while you should always drink responsibly, pacing yourself is a little less critical here because organizers had the foresight to invite a few food trucks, too, (both sweet and savory) to help sop up all that liquid gold and keep you upright.