Our second installment on Halloween 2018 throughout the Delaware River Towns offers even more spooky, eerie, and fun fall festivities.
If you missed part one, make sure to check it out.
Pet Masquerade
The 2018 Animal Alliance Pet Masquerade will be held on October 20th from 11:30 AM to 2 PM at Mary Sheridan Park in Lambertville. This event consists of a pet costume contest, parade and food vendors. The Animal Alliance will also bring some lovable animals looking for good homes.
This event is a sure-fire hit for families, animal lovers, and Halloween lovers alike. Make sure to come out and see who is the area's best-dressed pet this season.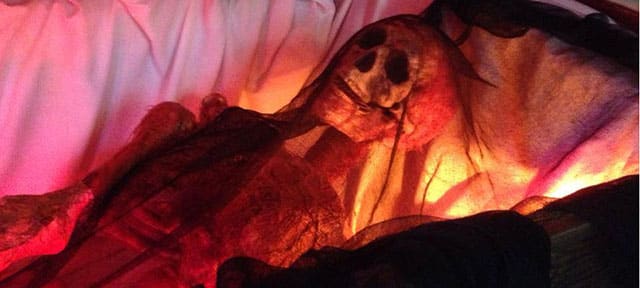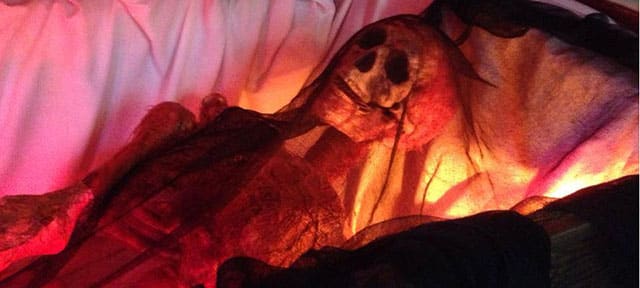 New Hope & Ivyland Railroad's Trick or Treat Excursion
This eerie 45-minute train ride will be offered from October 12th through Halloween. Children are encouraged to show up in costume for the ride. Spookley the Square Pumpkin children's book will be read on the trip creating a "child friendly scary sights". Participants will also receive trick or treat bags and other goodies.
The Haunted Halloween rides are more geared for adults. This blast from the past is an immersive experience. Flappers, rumrunners, and gangsters will join guests for a bootlegging run. Rumor has it rival gangsters and Gmen will pay a visit so don't let your guard down.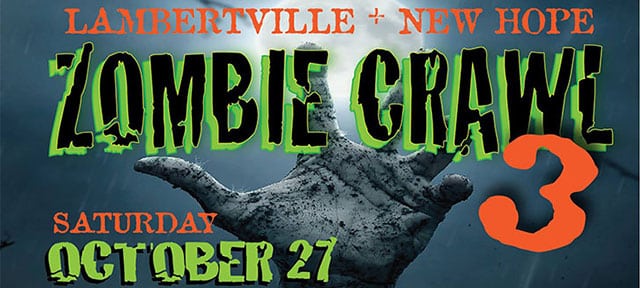 Zombies in the River Towns
The River Towns will be hosting two Zombie based events on October 27.
The Frenchtown Zombiecrawl will be held at Sunbeam Lenape Park from 12-4 PM. Makeup pros will be on hand to turn visitors into the "undead". A scavenger hunt, costume prizes, and the monster mash will all be on the day's agenda.
The Lambertville & New Hope 3rd annual Zombie Crawl will begin on Lambert Street, continuing across the bridge and ending at the Bucks County Playhouse. At the playhouse, prizes will be awarded for the best costumes. Food and zombie dancing to follow the crawl.

2018 High Heel Drag Race
The 15 year tradition continues. This all-inclusive event is hosted by New Hope Celebrates and celebrates the diversity of the Delaware River Towns. Participants wearing high heels will race up a hill, decorate a pumpkin and race back down to Mechanic Street. The High Heel Drag Race has established itself as one of the area's premier fall events.
We hope you enjoy all of the festivities the River Towns have to offer this Fall. Make sure you get out there and explore some of the autumn events happening near year.
We would love to help you get your local event published on Delaware River Towns Local. Please supply our team with your event information below and we can start the process. If you feel like you need some more help with promotion of your event,
Trinity Web Media
can assist with that, so please
drop us a line
.