Over the last couple of weeks, as restaurants across the Delaware River Towns limited service to curbside pick-up or shut down completely, The Platform Cookhouse emerged from the darkness (and its winter hibernation) and started offering inspired takeout menus at The Bridge Café, in Frenchtown, New Jersey.
"Doing our best to keep things interesting," read one of the pop-up restaurant's recent posts on Instagram, where it's been posting the menus mere hours before they become available—and, inevitably, sellout.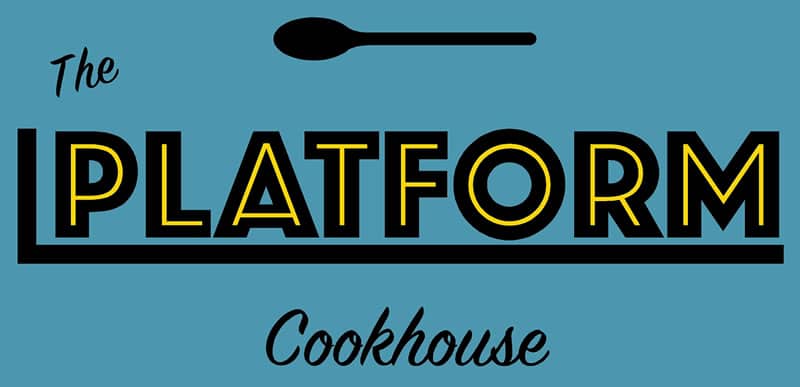 Graham Miller launched Platform five years ago as a summer-long experiment. Every spring since, as word of its reopening spreads, the anticipation seems to grow a little louder. Even this year, amid the deafening white noise of such uncertainty everywhere.
The Platform Cookhouse operates as a seasonal pop-up within The Bridge Café, the breakfast-and-lunch mainstay in Frenchtown. Miller's parents, both chefs, own the café. They were convinced from an early age that he would turn out to be a great chef. But after growing up in the restaurant, Miller consciously avoided cooking through his early twenties.
A bit directionless, he reached a point when he needed to know, once and for all, if he could cook for a living. And, maybe even more importantly, did he want to cook for a living? So, in 2012, he moved to Napa Valley and enrolled in the CIA.
The answer to both questions was an emphatic yes. Miller returned to his parents' kitchen in the summer of 2015. But rather than simply continue the good thing they had going, he launched Platform, which he quietly promoted among the café's loyal following and on social media.
His menus were small but ambitious. And every two weeks, he scrapped them entirely and started fresh. Most were inspired by a region—Southeast Asia, Mexico, New England—but every dish was an original iteration, sometimes mildly so (a fairly pure lobster role), other times quite brazenly (the banh mi burrito).
"I make the food as I would want to eat it, really," Miller has said. "I could make it the authentic way, the traditional way, and plate it up real fancy. I know how to do all that. I just have this mentality where I prefer a casual environment over an uptight, white-tablecloth environment. I'm a simple guy."
He's entering his sixth season a little older, a lot more confident, and, as always, percolating with ideas. (The pop-up's expected to open full-time in May, though a date hasn't yet been named.) Expect to eat something out of the box, like crispy frog legs glazed with tomato, toasted coriander, and lavender, fall in love with it, and then have your heart broken. Because the menus will change quickly.
You won't hold it against him, though, because you'll fall in love with something new the next time out. And gradually, your loyalty will shift from the menu to Miller, a chef who's only just beginning to mine what's already proven to be a brilliant imagination.
The Platform Cookhouse by Graham Miller at The Bridge Café, 8 Bridge Street, Frenchtown. Open May (date TBD) through October; Thursday through Saturday, 6 PM to 9 PM. BYOB.