The amount of history around the Delaware River is incredible. From George Washington staying at the Sergeantsville Inn to his famous trip across the frozen river. Most sites are preserved and stand just as they were. It's quite a sight to see unaltered history and get an accurate idea of how life was. One of the unsung heroes of life during this time were women. As a matter of fact, women played a pivotal role in the Revolutionary War. As warriors, spies and supporters, their stories are not to be forgotten.
Praised by NJ.com, The Trenton Times, Hunterdon Democrat and The Starledger, Mountaintop Marketing present The Woman of the Revolution "Warriors & Spies." Enjoy this reenactment and dinner at the Logan Inn in New Hope, PA on Wednesday, September 12th from 6:30 – 9:00 P.M.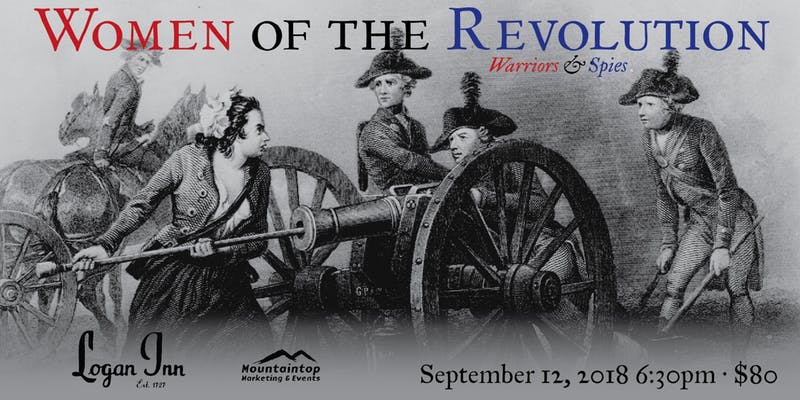 Spend time with your family or date while learning local history. There will be a delicious 3-part meal, including one exceptional colonial drink. You'll even have the chance to "meet" these historical women. Mrs. Annis Boudinot Stockton of Morven in Princeton was an esteemed poet and patriot. She is well-known for "protecting the American Whig society when Cornwallis occupied her home in Princeton." Don't miss out on Annis and her husband's stories of revolutionary war life, including the many other forgotten female heroes!
Prepare for a fantastic meal with some great entertainment. This reenactment of women during the Revolutionary War will educate and inspire those of all ages. There will also be live music to enjoy. Come out to the Logan Inn on September 12th and learn more about these incredible women.
Tickets are available for purchase here.
Check out our event calendar for more historical events from around the Delaware River!