We're biased, but between Delaware River sister towns New Hope and Lambertville, there may be no better place to get your Haunt on for Halloween. That holds even if we're talking haunt with a lowercase h. What follows is a field guide to a few of our favorite not-too-scary Halloween events for kids. Just to be on the safe side, though, tour the porches in Lambertville at twilight.
Roxey Ballet Presents Dracula—Lambertville
Yes, it's ballet. But it's very approachable—Mark Roxey has a long history of entertaining kids and unexperienced grownups. The sets are minimal, the costumes are over-the-top, and the choreography's not at all stuffy. Plus, it's a story they're somewhat familiar with, so at least they won't be caught off-guard by anything. Before you buy tickets, check out the company's social media feeds for discounts. Runs October 19-28.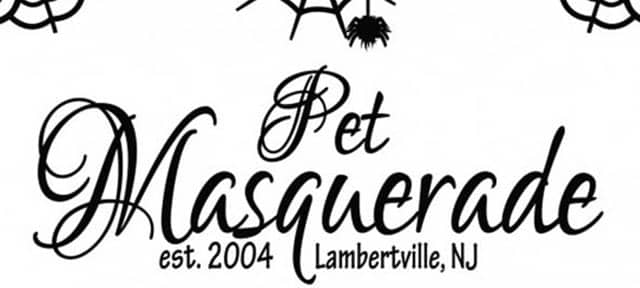 Animal Alliance Pet Masquerade—Lambertville
Show them that Halloween can be as funny as it is spooky. The Animal Alliance Pet Masquerade has become a proud and ridiculous tradition. Pet lovers trot out their pets in often elaborate costumes and parade them around Mary Sheridan Park while the rest of us snack and snap too many photos with our free hand. And it all occurs in broad daylight (11:30 a.m. to 2 p.m., to be precise). October 20. (Rain date: Oct. 27.)
Trick-or-Treat Rides on the New Hope & Ivyland Railroad—New Hope
Getting into costume and climbing aboard an old passenger car filled with lots of other little kids in their Halloween best should calm their nerves. Thanks to Thomas and Friends, your kid would probably agree to just about anything aboard a train. But the atmosphere is very age-appropriate. There will be an interactive telling of Spookley the Square Pumpkin, as well as some "cheerful" singalongs. Following the ride—which clocks in at a kid-friendly 45 minutes—the little Batmans and princesses will be encouraged to trick or treat at the station. Runs through October 31.
Trick-or-Treating at Peddler's Village–Lahaska
If your little one's a bit intimidated by the thought of hitting up the neighbors on Halloween—really, who could blame them? They're a suspect lot in the daylight—dress them up a day earlier and take them over to Peddler's Village. From 2 p.m. to 5 p.m., the shops will be doling out goodies. It's an obvious ploy to beef up business on an otherwise-quiet afternoon, but so be it. A little weekday shopping never hurt anyone. October 30.
Not-Your-Ordinary Decorated Porch Tours—Lambertville
No formal tour here. Just park anywhere around Lambertville and start strolling. That's easier said than done, though. Around the first weekend in October, the sidewalks start clogging up with gawkers. These are, after all, not your average Halloween-decorated porches. Some, in fact, are practically professional-grade. And it's a tradition that the majority of residents indulge in, so you shouldn't have any trouble finding your way around. Runs through October 31.