Turkey Trot's are always a fan favorite.
Maybe running a 5k isn't for everyone, but the sense of community these races bring every year is incredible. Here are three Turkey Trots around the River Towns, each with their unique charm. Get ready for extra turkey and stuffing after you burn through those calories!
Two Town Turkey Trot
You can't go wrong signing up for the annual Two Town Turkey Trot presented by the Delaware River Towns chamber of commerce. Views on views, this 5k runs from scenic Lambertville through New Hope. Run over the crossing bridge and take in the sights of the Delaware.
For those not ready to sign up for the 5k, a 1-mile health walk will also be taking place. Bring friends and family and enjoy a brisk November day with plenty of good company. Register for the Two Town Turkey Trot here for 35$ or 45$ the day of the race.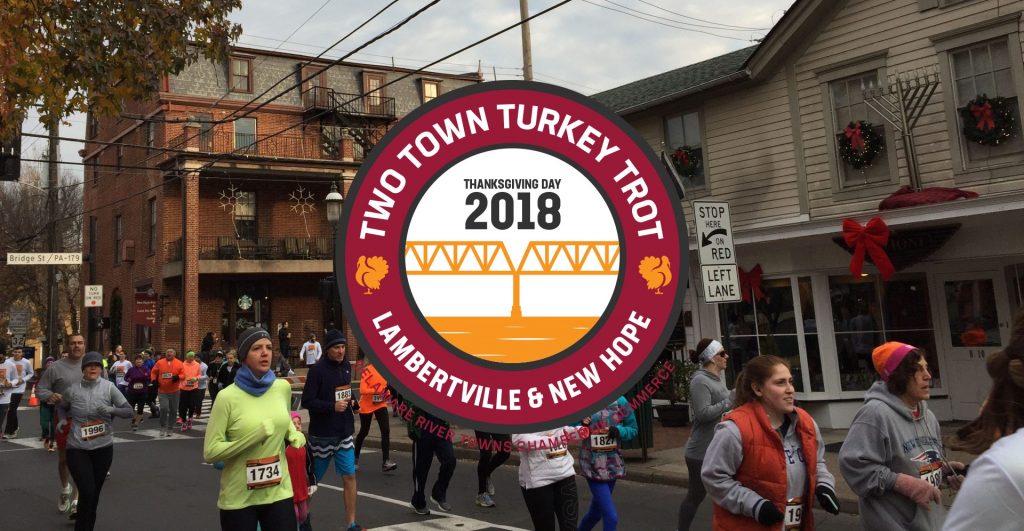 Hopewell Valley Turkey Trot 2018
Taking place throughout photogenic Rosedale Park; the Hopewell Valley Turkey Trot! Starting 7:30, build up your appetite for a filling Thanksgiving. There will be prizes for the top male and female runners and also top 3 awards for each age group. All ages are encouraged to join in!
Got your turkey costume ready? The best-dressed turkey costume is going to receive a prize and the ultimate bragging rights. Sign up for the trot today; 23$ for high school or younger, 25$ for everybody else!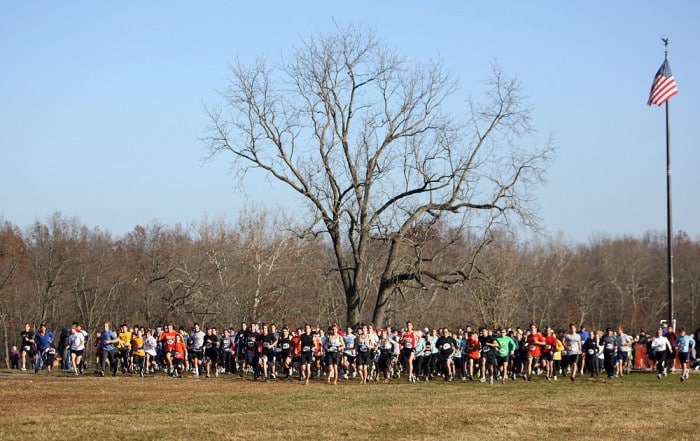 2018 CEA/Johanna Foods Turkey Trot
Celebrating their 26th Anniversary, the annual CEA Turkey Trot is one of the most popular Turkey Trots. Located a bit outside of the River Town's in Flemington, NJ, this race has been a staple of the area. Traditionally bringing together over 6,000 people, the 2018 CEA/Johanna Foods Turkey Trot grows bigger each year.
This run features two main events, a USATF-sanctioned 5K run, and a 2-mile fitness walk. Both of these events are great ways to check out new areas while preparing for the biggest meal of the year! Register for the 2018 CEA/Johanna Foods Turkey Trot here, 35$ for the 5k and 30$ for the 2-mile run. See you there!
We would love to help you get your local event published on Delaware River Towns Local. If you feel like you need some more help with promotion of your event,
Trinity Web Media
can assist with that, so please
drop us a line
.